Do you suffer from back pain?
Do you have a dull ache in your lower back that just won't go away? Does the pain or numbness sometimes radiate down your legs? Or perhaps you have a pain in your upper back, towards the neck? With pain or numbness radiating into your arms? Although not usually life threatening, back pain can be really difficult to manage day-to-day. Depending on the issue you have, surgery may or may not be an option for you.
Your first port of call is to see your general practitioner, who will do a clinical examination and may prescribe medication, physiotherapy, or give general advice such as staying active. If this doesn't help, you may need to see a specialist. Beware however, not all back problems can or should be operated. Best is to choose a specialist who has a solid track record and will explain carefully whether surgery is the right choice for you.
ABOUT Dr. GUNZBURG
---
Robert Gunzburg, M.D., Ph.D. is an internationally recognised spine surgeon. He earned his medical degree and doctorate in Belgium, but has also practiced in France, Australia and South Africa. He has been treating back and neck pain for over 30 years, and specialises in spine surgery. He operates in two cutting-edge modern clinics in Brussels and Antwerp, and treats patients in English, French or Dutch.
Dr. Gunzburg is also a prominent member of several international scientific organistions, is the chief editor of the European Spine Journal, is an active medical researcher and has published several dozen books and articles on issues relating to back and neck pain. This means that he is abreast of the latest research and patients come from all over Belgium and beyond for the world-class care he is able to offer.
Areas of expertise
---
Dr. Gunzburg specialises in the following:
Spinal stenosis or spinal canal narrowing
Foraminal stenosis
Back and neck pain
Disc herniation or 'slipped disc'
Disc protrusion
Disc bulging
Ischias or sciatica
Radiculopathy
Radicular pain and numbness in arms or legs
Spondylolysis or spondylolisthesis
Degenerative spondylolisthesis
Scoliosis
Kyphosis
Lordosis
Degenerative disorders
Compression fractures
Discitis
Which can be treated, where appropriate, by interventions such as:
Discectomy
Laminectomy or laminarthrectomy
Spondylodesis or arthrodesis (fusion)
Decompression
If you would like to know if your condition falls into the above categories, don't hesitate to ask your GP or make an appointment for a consultation with Dr. Gunzburg.
Contact
---
How to make an appointment
Depending on where you would like to attend the initial consultation, you can call to book an appointment at the following clinics:
Antwerp
Eeuwfeest clinic – Monica Antwerp
Harmoniestraat 68, 2018 Antwerp
+ 32 (3) 240 27 05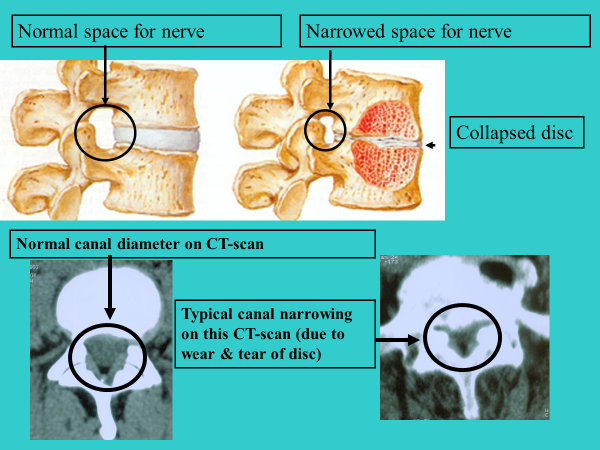 Read more
RADIATING PAIN and/or NUMBNESS DOWN THE LEGS as a consequence of worn-out discs 'Doctor, for years I…
October 13, 2019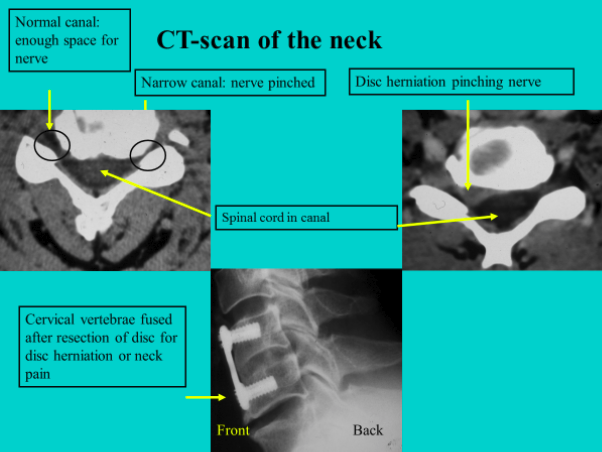 Read more
'Doctor, my neck is stiff and painful' This often comes with a headache starting at the…
August 31, 2019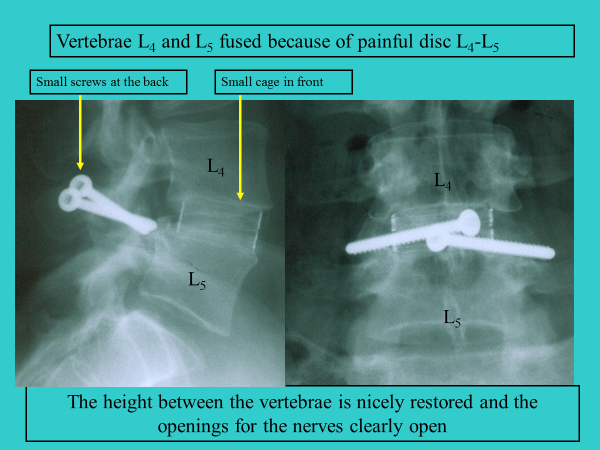 Read more
The wear and tear of the discs can lead to the following:  Low Back Pain for…
June 27, 2019